PHYSICAL LOCATION
Our studio is located in the rolling hills of southern Washington County, New York,
between The Hudson River and the Green Mountains of Vermont.
If you live nearby, or are in the area on vacation,
feel free to drop in and browse.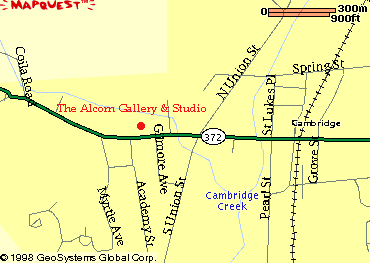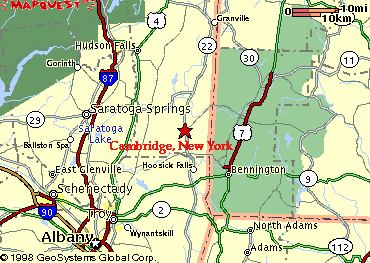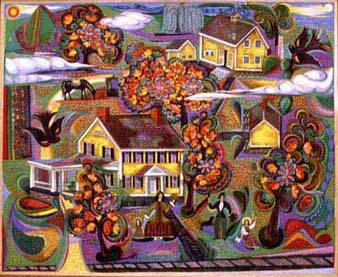 Bird's-eye view of The Alcorn Studio & Gallery

Artist: Stephen Alcorn
Technique: Oil on panel
Dimensions: 39-1/2 x 48 inches
Not for sale; permanent collection of The Alcorn Studio & Gallery
---

© The Alcorn Studio & Gallery
112 West Main Street
Cambridge, New York 12816
Tel: (518) 677-5798
Fax: (518) 677-2526
E-mail: stephen.alcorn@verizon.net
http://www.alcorngallery.com


No part of this web site may be reproduced, in any form, by any means,
including mechanical, electronic, photocopying, or otherwise,
without prior written consent of Stephen and Sabina Fascione Alcorn.